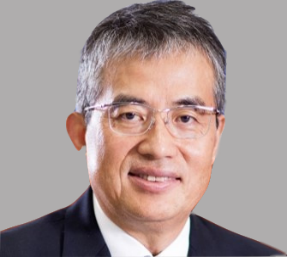 Michael Zhang has more than 30 years of experience in M&A, investment and management in industrial manufacturing and high-tech fields at home and abroad, leading multi-industry corporations in the United States, Singapore and China. He joined SBCVC in 2018 as a Managing Partner. Mr. Zhang has in-depth knowledge and rich investment experience in the semiconductor field.
Prior to joining SBCVC, Mr. Zhang joined the Dover Group in 2009 as the president of the Dover Group Asia Pacific region, responsible for the overall business of Dover in the Asia Pacific region. He participated in Dover's global M&A, investment decision-making and M&A integration, cooperated with global well-known private equity funds and investment banks. He also led Dover China's strategic investment and M&A team to carry out investment and M&A projects in industrial and manufacturing fields. Prior to that, Mr. Zhang worked at ABB for many years. He was the vice president of ABB China, vice president of ABB Singapore, and global head of the product channel business of ABB America.
Mr. Zhang holds a bachelor's degree in automation from Liaoning University of technology and a master's degree in science from West Texas A&M University. Mr. Zhang is currently serving as President of the Shanghai Pudong Association of Enterprises with Foreign Investment.