Prologium Announces Gigafactory in Dunkirk France and Greets French President Emmanuel Macron
ProLogium, an energy innovation company specializing in R&D and manufacturing of next-generation solid-state battery solutions for electric vehicles, has chosen France as the location for its first large-scale solid-state battery manufacturing facility in Europe.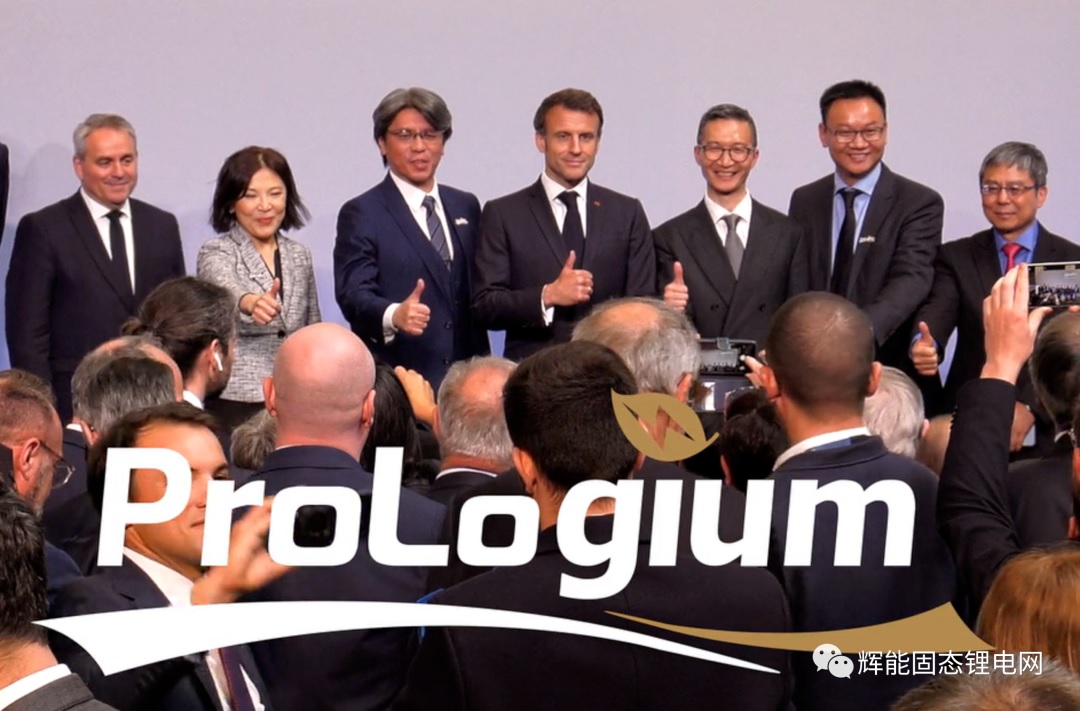 Prominent figures attending the ceremony included French President Emmanuel Macron and five Ministers including Bruno Le Maire, Minister of the Economy, Finance and Recovery, Gérald Darmanin, Minister of the Interior of France, Agnès Pannier-Runacher, Minister for Energy Transition, Roland Lescure, Minister Delegate for Industry, Olivier Becht, Minister for Foreign Trade, Attractiveness and French Nationals Abroad.

On the ProLogium side, Vincent Yang, CEO of Prologium, Gilles Normand, President ProLogium Europe, and leading investors Leo Tong Chen, CEO of dGav Capital, and Kathy Chen, Managing Partner of SBCVC, attended the ceremony.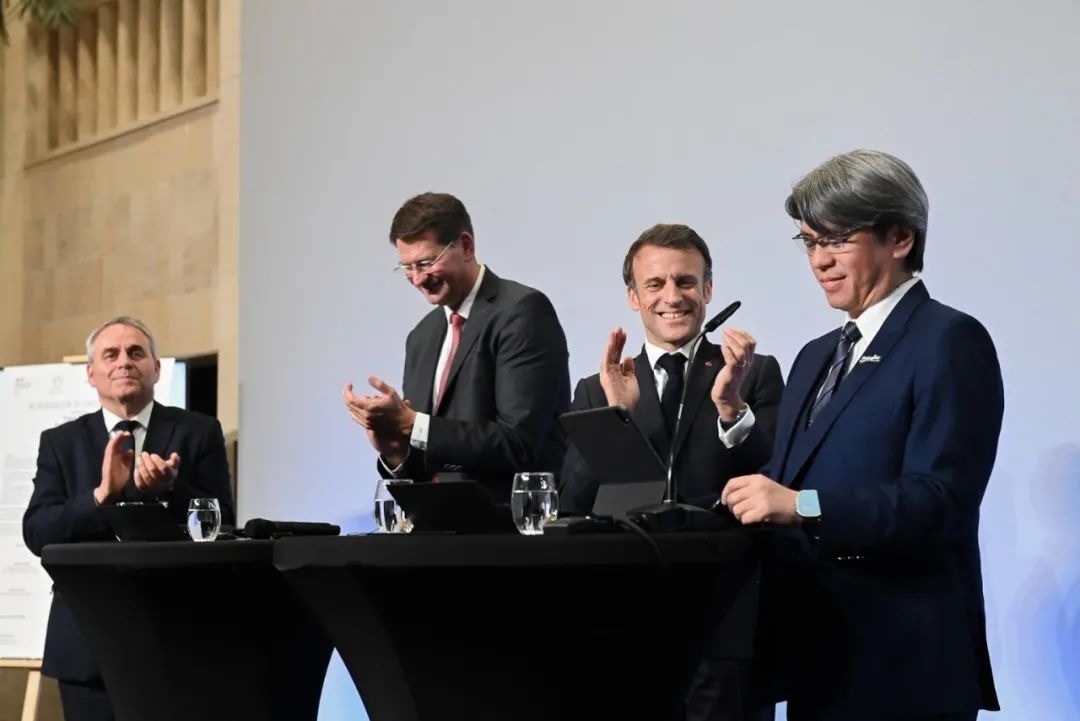 Specifically, ProLogium's objective of the major investment is two fold : to mass-produce next-generation batteries for electric vehicles (EVs), and to support the energy transition of the EU automotive industry, as ICE car sale will be banned by 2035. ProLogium will set up a 48 GWh gigafactory and an R&D center, strategically located in Europe. The localization of advanced battery manufacturing will also be a significant milestone in French government's green reindustrialization strategy.

After comprehensively considering the support of local governments in terms of funds, talents, and taxation, as well as the maturity of key material supply chains, the city of Dunkirk was selected from a long list of over 90 cities in Europe. Following a rigorous review process for its well-established infrastructure and superb geographic assets, this region will allow ProLogium to benefit from a supply of stable and low-carbon electricity at a competitive price, thanks to various sources of decarbonized electricity that are or will soon be present in Dunkirk, first and foremost the EDF power plant in Gravelines, but also the future offshore wind farm and a photovoltaic plant. This project will be located in the port of Dunkirk, close to Northern European automotive manufacturing plants and the international shipping network. These features make Dunkirk an ideal location to realize ProLogium's Located at the heart of Northern France's "Battery Valley", the ProLogium gigafactory site will also enjoy the advantages afforded by a thriving battery ecosystem supported by robust research capabilities.

Scheduled to start production by the end of 2026, the construction is set to begin in the second half of 2024 once the public concertation, under the supervision of the CNDP, and permitting process are complete. ProLogium also plans to establish an R&D center in France as part of its localization efforts.

"We are competing with the entire world and you have chosen France and Dunkirk. You have given your long-term support to this country and the industrial site, thus we are also committed to fulfilling the financing, processes and all aspects of support to help you achieve long term success." said French President Emmanuel Macron. "Thank you, well done and keep up the good work. You should be proud of what you have accomplished."

Today is a special day for our company as we announce our major commitment in Europe, and particularly in France. We would like to express our sincere appreciation to France and the people of Dunkirk for welcoming us to the community," remarked Vincent Yang, Founder and CEO of ProLogium.

"We are thrilled by the opportunity to set up our base in Dunkirk, a perfect location for us to localize our value chain and be close to our customers and markets. With steadfast backing from the French government and our partners from the battery value chain in Europe, we want to contribute to the development of the battery valley in Northern France and accelerate the transition to clean transportation with solid-state battery industrialization. This is in line with our vision and mission to drive the wide adoption of e-mobility and create a better and cleaner world for the generations to come."

Chauncey Shey, Executive Managing Partner of SBCVC, expressed excitement about the announcement of ProLogium's France facility, saying, "As an early and long-term shareholder, we are excited about this important milestone that demonstrates the company's superb technology and potentials in EV batteries for our global customers. We are confident that this will make a positive contribution to Europe's electrification vision and bring a more sustainable future to the world.

Gilles Normand, President ProLogium Europe, commented "Selecting an ideal location in Europe has been an intense year-long process. Over 90 potential sites across 13 countries were reviewed. The final choice has been difficult with 3 formidable final contenders. We are pleased to put our roots down in Dunkirk, France after comprehensive evaluation. We have felt a strong sense of support at every level of the French Government in the process led by Business France and the Minister of Economy, Finances and Industrial & Digital Sovereignty. We would like to express our special thanks to the Region Hauts de France, the Communauté Urbaine de Dunkerque and the Grand Port Maritime de Dunkerque for their continuous support, which has exceeded our expectations in more ways than one. Today marks the completion of the first phase of our project. Moving forward, it's time to work with all stakeholders and the people of Dunkirk to make our vision of carbon neutrality a reality."