The 2018 World IoT EXPO (WIOT) was held in Wuxi from Sept. 15 to 18, 2018. The theme of this WIOT was "Digital Economy and IoT". SBCVC was invited as one of the key exhibitors to take part in the event together with four SBCVC-invested IoT portfolio companies -- China Smartcity Technology, River Security, Codoon and Tashan Technology -- to display the latest leading IoT products, technologies and solutions.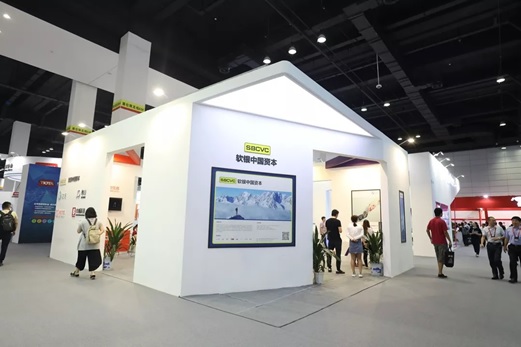 The 2018 WIOT has caught the attention of the IoT industry from all over the world. After 8 years of development, the WIOT has become the first national level and largest event that gathers the entire IoT industry and serves as a platform to showcase the development of the IoT globally. The WIOT this year was co-sponsored by the Ministry of Industry and Information Technology, Ministry of Science and Technology and Jiangsu Provincial People's Government. The event attracted over 3,000 participants, including renowned domestic and foreign political heavyweights, IoT leaders, executives from global top 500 companies, experts, scholars and representatives of famous companies, to gather in Wuxi and discuss the future of IoT.

SBCVC has always been focusing on the development of the IoT and very optimistic about its prospects, so as to commit itself to building a new ecosystem of the Internet of Everything. This time, the four portfolio companies of SBCVC displayed the latest IoT technologies, from smart city construction to smart sports social, from network information security to AI sensor chips, thoroughly depicting the new era of the IoT. The company representatives also shared their perspectives on the industry hot issues such as global technology frontier information and high-end innovation resources with other participants to preview the IoT's future.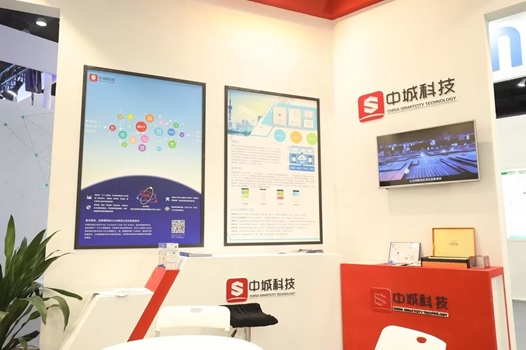 China Smartcity Technology

China Smartcity Technology (CSC) has independently developed a new generation of security and authentication technology in line with ISO international smart city standards, providing the smart cities, smart villages and characteristic towns with low-cost, high-security and easy-to-manage smart cloud services and application innovations in combination with mobile payment and IoT application.

While promoting the establishment of international and domestic smart city data security standards, CSC is committed to building an ecosystem of IoT applications based on core technologies. Through the IoT integrated service cloud platform and basic services and products such as POD certification, smart payment, source tracing and SON, it provides overall solutions as well as construction and operation services for the innovative application and transformation of mobile Internet/IoT.

The core technology of CSC has been widely applied in vehicle networking, population security management, self-service B&B, smart meter and digital currency.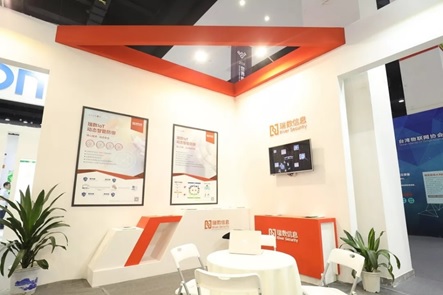 River Security

The "Botgate" defense technology independently developed by River Security completely overturns the current passive defense technology based on attack characteristics and behavior rules, creating proactive IoT security protection. "Botgate" timely and efficiently identifies and blocks both known and unknown automated attacks, greatly reducing deployment and usage costs.

River Security is a key information security company and the first security technology provider that can block unknown attacks in China. River Security is also the only security solution provider in the world that can dynamically protect the entire process of online transactions. The protection fully covers the business layer, application layer, network layer and access terminal in the transaction process, effectively solving various emerging frauds and threats in the network space.

At present, the products of River Security are widely used in websites and business systems that carry key information in various industries such as government, telecommunications, finance, manufacturing, energy, education, transportation, medical care and public facilities, and protect more than 1.1 billion online users, online transactions valuing over a trillion yuan and millions of IoT devices every year.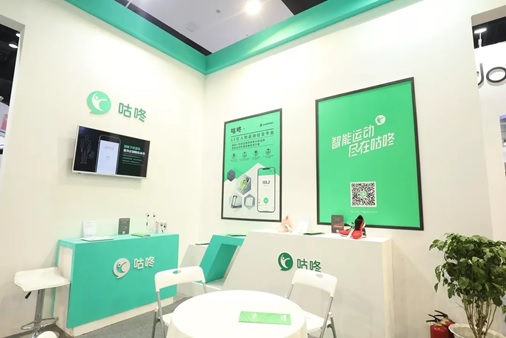 Codoon

With smart sports big data of more than 100 million users and based on 8 years of experience in intelligent hardware, Codoon, as a unique leading internet sports brand and social platform, is definitely the pioneer of smart sports.

As the global leader in internet social sports, the company advocates people-oriented technology and has obtained more than 20 patents. Since its inception, Codoon has been consistently pursuing innovations in technology, product and service, providing users with simple, fast and reliable Internet pan-sports services through powerful technical means such as sports data and AI.

With the rapid growth of intelligent interactive technology, the efficient application of multi-dimensional big data, the user-friendly training courses, and the comprehensive coverage of mobile Internet, the big data-based intelligent engine developed by Codoon can help users enrich the experiences of joy, digital impression, self-awareness and state adjustment during exercise, creating more flexible applications. In the future, Codoon will rely on its enormous user reserve and fully cooperate with the upstream and downstream partners of the industry chain to further diversify its product portfolio.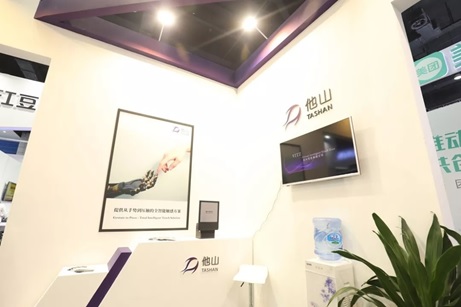 Tashan Technology

Tashan Technology is the first AI tactile sensing chip technology company in China dedicated to filling the gap in the tactile technology of AI, empowering "IoT +" with unlimited possibilities of acquiring perception.

Tashan Technology has more than ten technical patents. Its core technology was originally used in the automotive industry. Currently, the technology application has been extended to bionic robots, industries, home appliances and medical, in order to upgrade the AI tactile technology. The core technology of Tashan is curved-surface capacitor technology, which enables the tactile, visual and auditory dimensions to be perceived simultaneously. With this technology, the company is committed to filling the gaps of perception technology in the field of AI.

This year, Tashan Technology will focus on the design and manufacture of the curved-surface capacitive intelligent sensor chips, and optimizes intelligent sensor chips and standardized application solutions at the same time. In the next two years, Tashan Technology plans to offer free access to the results so that developers in related fields can develop more applications.